Home Council and Staff

Careers
Careers
Vacancies
WORKS MANAGER (CONTRACT)
The Shire of Mingenew is seeking an energetic and self-motivated professional to provide management oversight of the Shire's Works team. The ideal candidate will have leadership, project management and general experience in rural road construction and maintenance, open space and general infrastructure management. You will have demonstrated experience managing budgets and operational programs, have a good working knowledge of contemporary procurement practices and be committed to work health and safety.
The Shire is flexible in providing a candidate with the right attitude, training and mentoring which may lead to obtaining formal qualifications. Likewise, those with qualifications, skills and experience in these fields are encouraged to apply and have the opportunity to up skill existing staff, which can be reflective in the remuneration negotiated.
The Shire offers a competitive remuneration, with up to 5% matching super contributions by Council, provision of work vehicle, communication allowance and should the successful candidate reside in Mingenew, they will also be eligible for a housing allowance or subsidised accommodation and a 'Live Local' bonus after 12 months service.
In the heart of Wildflower Country, just 30 minutes from Western Australia's iconic Coral Coast and 100km from the regional capital: Geraldton, Mingenew offers a welcoming rural lifestyle with good access to services, a strong local sporting scene and some of the best scenery in the Mid West.
Applications close 9am Monday, 23 January 2023.
Selection criteria can be found in the Position Description which is available at by clicking here. Potential candidates are invited to contact Matt Fanning, Chief Executive Officer on 9928 1102 / 0419 647 661 or email ceo@mingenew.wa.gov.au for further information.
TO APPLY:
Please email a current CV along with a cover letter expressing why you should be considered the most desirable and suitable applicant for the role, including how you will contribute to the Mingenew community to governance@mingenew.wa.gov.au.
For further information:
Contact Matt Fanning, Chief Executive Officer on (08) 9928 1102 or ceo@mingenew.wa.gov.au
Applications Close: 9am on Monday, 23 January 2023.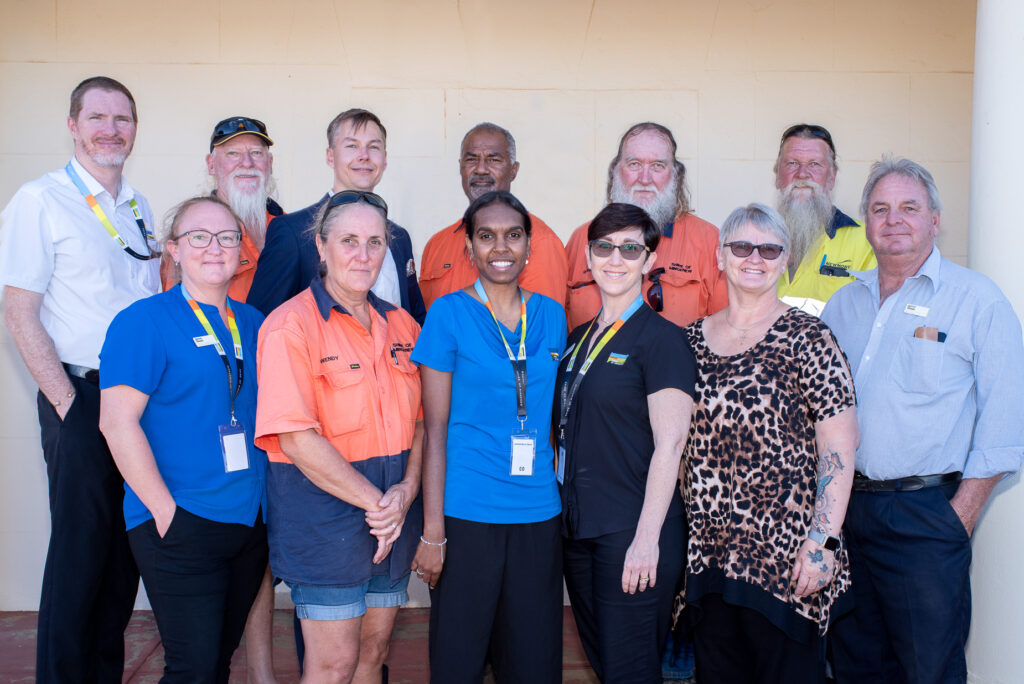 The Shire of Mingenew is looking to establish a Casual Pool of appropriately skilled and experienced individuals that can provide resourcing support to the Shire, as required. The Pool aims to ensure the Shire can respond appropriately to temporary increased service demands, coverage for staff absences or any other temporary staffing needs.
If you have an interest and transferable skills that may enable you to fill any of the following positions we invite you to complete an application form (see below for details):
CLEANER
ADMINISTRATION / CUSTOMER SERVICE
PARKS AND GARDENS
ROAD / PLANT OPERATION
Ideally candidates will be locally-based in order to respond to short-notice needs and must an Australian Citizen or be permitted to work in Australia. The Shire encourages people from different backgrounds to apply, including Aboriginal and Torres Strait Islander peoples, people from culturally and linguistically diverse (CALD) backgrounds and people with disabilities.
Please note that a received application does not constitute acceptance to the Pool and there is no guarantee of appointment or specific hours. The Shire will need to undertake appropriate screening and checks before making an appointment. Applicants will be notified regarding their acceptance to the Pool. Prior to commencing employment, as a minimum requirement successful candidates for the Pool may be required to undergo a Pre-Placement Medical and be required to present a current National Police Clearance.
Applicants must complete the provided Application Form and may submit a supporting Resume if available. The Shire may contact you for further information to confirm qualifications/competencies and may contact Referees listed. Further information for applicants regarding the prospective positions can be found in the Position Descriptions available below. Should you require the information to be made available in an alternative format please contact the Shire on 9928 1102.
To apply:
The Application Form and a copy of the Position Description for each role is available below, or from the Shire Administration.
Applications may be submitted via email to ceo@mingenew.wa.gov.au, in person to the Shire Administration at 21 Victoria Street Mingenew, by post to PO Box 120, Mingenew.
Applications may be made at any time, however appointments will be made based upon Applicants that have already met the minimum requirements, availability and suitability (merit-based) for the role.
For further information:
Contact Erin Greaves, Governance and Community Manager on (08) 9928 1102 or email governance@mingenew.wa.gov.au
Applications are open on an ongoing basis until further notice.
Casual Position Descriptions:
Application Form:
Click here to download.
---
We'll See You In Mingenew!
In the heart of Wildflower Country, just 30 minutes from the coast and 100 km from Geraldton, Mingenew offers a welcoming rural lifestyle with good access to services, a strong local sporting scene and some of the best scenery in the Mid West. We encourage new employees to be part of our community and experience the friendly, safe and community-orientated lifestyle Mingenew offers, by living and working in Mingenew. Incentives may be offered to those looking to relocate here and a range of affordable housing is available. The community offers something for everyone, be it an active, social lifestyle to peaceful, casual living.
Council is committed to working with the community and region to shape opportunities for Mingenew to grow and prosper through the provision of key services that retain and improve the quality of life in Mingenew. Together we will be a place where people are welcomed, can live a healthy life, and where people can reach their potential. Please explore our website further to find out more about the facilities and services available.
Some of the benefits our employees enjoy include:
flexible working arrangements and RDOs
training and development opportunities, including professional memberships
competitive, above-award wages
subsidised housing for locally-based employees living/renting in Mingenew
generous superannuation co-contributions
equal opportunity employer based on the principles of merit and equity
promotion of health and well-being
diverse range of tasks, duties and responsibilities in a small team environment
access to a free Employee Assistance Program
If this sounds like the place for you, you are welcome to send your CV anytime to ceo@mingenew.wa.gov.au.
Inclusive Workforce
The Shire of Mingenew promotes a workplace that actively seeks to include, welcome and value unique contributions of all people. The Shire of Mingenew is committed to a policy of equal employment opportunity, fair treatment and non-discrimination for all existing and future employees. To find our more please view the Shire's Equal Opportunity Policy here.
We welcome applications from potential candidates of all diversity groups, including those with a disability and ask that you outline any potential accommodations we can make to provide a suitable work environment be brought to out attention during the application process.
Strategic Alignment
VISION
Mingenew Shire is a safe, inclusive and connected community with a thriving local economy that provides opportunity for all to succeed.
OUR PURPOSE
We are leaders in delivering services and development opportunities. We balance financial sustainability and community aspirations in partnership with our local community, partners and investors.
WHAT WE VALUE
Mingenew is forward thinking, is innovative and leads change for our community, people and industry.
We are passionate about our Shire, and strive to create opportunities for people to belong and share this special place.
We focus on building and strengthening our relationships with each other and our region as our connections enable us to build our community.
We support each other to "have a go" and to use our initiative and drive to create new opportunities and knowledge for our community and other people.
We welcome all people of all generations to Mingenew and share our community so that people can belong and feel included and valued.
---
Other Local Employment Opportunities
Can't find the job you're looking for with the Shire of Mingenew? We suggest checking the local jobs board for information on other positions available locally. Click here to view it.