Your once in a lifetime opportunity to secure prime Mingenew land from $1
Land Sale by Public Tender
We are offering a unique opportunity for existing and new members of our community to join us in Mingenew by purchasing one, or two, of our recently released blocks in the heart of town – priced from just one dollar. The residential land is for sale by public tender, for a limited time only, and would ideally suit individuals, families or even business owners looking to provide staff with suitable housing within the township. As you will see from our selection criteria on our application form, we are looking for people who want to build and make a life for themselves, or their employees here in our town.
New residents will enjoy the enviable country lifestyle of the mid-west's agricultural and wildflower epicentre, as well as an abundance of wonderful town attributes including:
Excellent schools
Outstanding recreation and sporting facilities
Expanding child-care & health services
An action-packed calendar of events
Stunning tourism attractions (Coalseam National Park, Depot Hill and Mingenew Hill)
The largest on-shore grain receival point in the Southern Hemisphere
and much, much more … just ask our locals.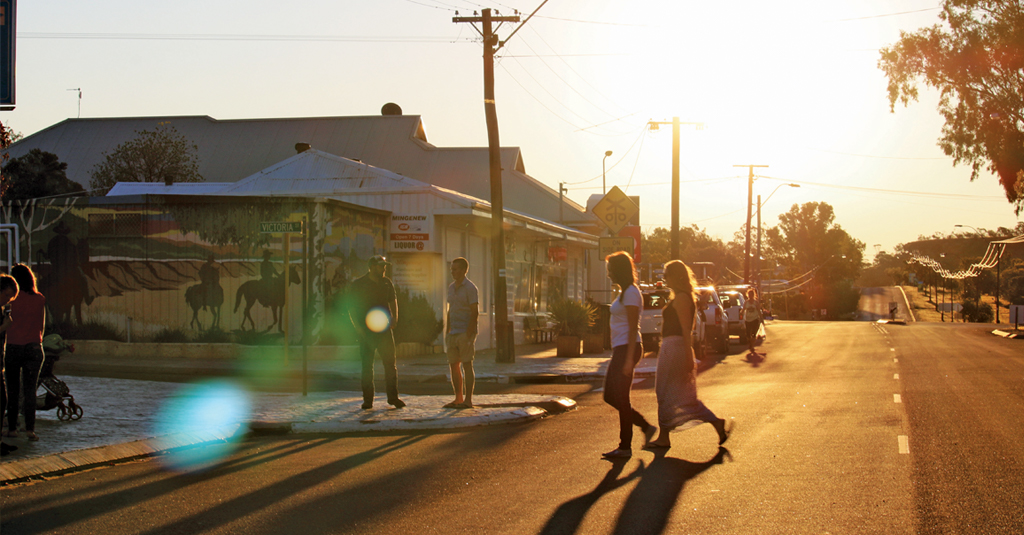 Keen to start, invest or grow your business in Mingenew? We're here to help!
Thanks largely to the economic activity generated by our booming agriculture and tourism sectors, Mingenew is fast becoming one of WA's most attractive locations to expand or start a new business.
Mingenew business owners enjoy the benefits of high-speed ADSL2+, 4GX Mobile and fixed wireless services, as well as easy access to other key locations:
100km to port and airport in Geraldton
Proximity to major roads, railways and pipelines
Only 360km from Perth
Our residents and business owners also value a Shire Council made up of passionate, forward-thinking business leaders focused on driving plans to continually improve infrastructure and generate sustainable economic growth for the township. Moreover, our Shire Councillors actively encourage and support new business development within the region. So, if you are looking for somewhere to invest, come and talk to us.
The Best Dollar You'll Ever Spend
To help get you started with your move to Mingenew, see below for the latest Government incentives, building ideas, planning schemes and property currently for sale within the region.
Select Your Block(s)
Land for Sale by Public Tender: Lots 14 and 19 on DP222813, Lots 163, 164, 176, 177, 178 and 184 on P2893 and Lot 100 on DP174741
General conditions for Sale of land and contract details
General conditions for sale of land contract details
Contract for the sale and purchase of land
Government Incentives
There are currently a great range of State and Federal Government incentives to buy and build, as outlined by international accounting firm, RSM.
Download Government Incentives document
Build Homes
TR Homes are available to discuss a range of affordable housing design options
Town Planning Schemes
See the latest information on town planning in Mingenew:
Shire of Mingenew Department of Planning, Lands and Heritage, Development WA
Other Properties for Sale