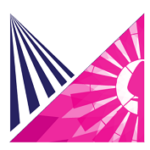 Mingenew Midwest Expo – Finance & Administration Officer
Mingenew Midwest Expo is seeking a professional and motivated person with relevant experience, for the part-time position of Finance and Administration Officer.
The appointee will be responsible for delivering the organisations financial activities, assisting with exhibitor bookings, managing the rosters and undertaking administration duties. These include: book keeping (Reckon Accounts); budgeting; reporting; preparing accounting materials; general office and administration duties; liaising with exhibitors, service providers and community members.
The salary package commensurate with experience will be negotiated with the successful applicant. The position is based at the Expo Office in Mingenew. Please do not apply if you are unable to work from this location.
For a copy of the full position description (containing the selection criteria) please contact Taryn Winter via 0499 006 690 or admin@mmwe.com.au
Applicants must submit all the following: A Letter of Expression of Interest referencing the selection criteria; CV and contact details of two professional referees.
Address applications to Taryn Winter (Event Manager) via admin@mmwe.com.au
Applications close on Wednesday 7th November 2018